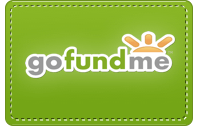 Shaw Heights is bringing back Outdoor Education!
If you would like to donate to our scholarship fund, please click the above link to be directed to our GoFundMe page. This link is not to pay for specific students. Thank you in advance for your donation. "Together We're Better"!
If you have any questions, please feel free to contact the school at 303-428-9533.
Outdoor Education is being postponed until April 26,27,& 28th. You will be receiving an updated packet and fundraising information soon. All payments allready made to the school will remain on your account. Please visit our website at
http://http://www. westminsterpublicschool.org/shawheightsms
Thank-you in advance for your cooperation!
---
EDUCACION AL AIRE LIBRE PARA 6to GRADO!
Nuestro viaje de Educacion al Aire Libre esta pospuesto hasta el 26,27, y 28 de abril. Muy pronto, usted recebira un paquete actualizado e informacion sobre la recaudacion de fondos. Todo el dinero que ha sido pagado a la escuela permanecera en su cuenta. Por favor visite nuestra pagina web a
http://http://www.westminsterpublicschools.org/shawheightsms
Muchas gracias,
---